"This Night Won't Last Forever" is a song written by Bill LaBounty and Roy Freeland. It was originally recorded by Bill LaBounty in 1978. Sawyer Brown covered in for their 1997 album Six Days on the Road. They released it as a single in 1997 and it went to number 6 on the U.S. Billboard Country chart.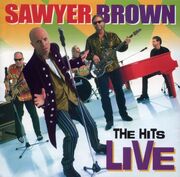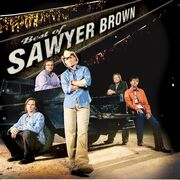 Everybody likes a celebration
Happy music and conversation
I'd be lying if I said I didn't have the blues
In the corner there's a couple dancing
From the kitchen I can hear them laughing
Oh I wish I was celebrating too
Chorus:
I know this night won't last forever
I know the sun is gonna rise sometime
I need some hope for a bright tomorrow
And I know this heart is gonna mend just fine
So pardon me for my disposition
I wish I didn't have to sit and listen
They're playing the same old songs on the stereo
She's been lying since the day I met her
I be better off to just forget her
Oh I would rather be lonesome all alone
Chorus
Suddenly there's a strange vibration from my head to my toes
Filling me with a strange sensation
Somebody's telling me, somebody's saying
Chorus
Repeat Chorus
"This Night Won't Last Forever" appears on three Sawyer Brown albums:
Music Video
Edit
The music video for "This Night Won't Last Forever" was directed by Michael Salomon. thumb|300px|right
Ad blocker interference detected!
Wikia is a free-to-use site that makes money from advertising. We have a modified experience for viewers using ad blockers

Wikia is not accessible if you've made further modifications. Remove the custom ad blocker rule(s) and the page will load as expected.