"The Boys and Me" is a Sawyer Brown song written by Mark Miller and Mac McAnally. It was originally released on the 1993 album Outskirts of Town. The album also includes a "dance remix" version of the song. The single was released in 1994 and climbed to #4 on the US Billboard Country chart.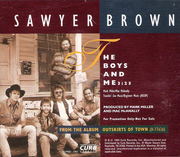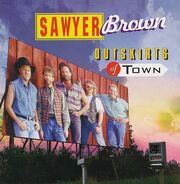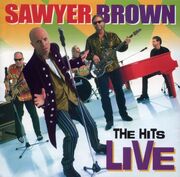 Me and the boys that I knew in school
Are thirty years old, stubborn as a herd of mules
We get all cleaned up on a Saturday night
We say yes to the girls when they ask if they look alright
Load up the cars and ride around
Roll down the windows and we go to town
Chorus
And we talk too slow, drive too fast
We're high on life and low on gas
Tryin' to make the way things are
The way things used to be
The boys and me
The phone rings it's the call of the wild
And the clothes we wear have finally come back in style
We got some tall tales that we love to tell
They may not be true
But we sure do remember them well
We work hard to have a little fun
Roll up our sleeves and get the job done son
Chorus (x2)
"The Boys and Me" appears on three Sawyer Brown albums:
Music Video
Edit
"The Boys and Me" music video was directed by Michael Salomon. thumb|300px|right
Ad blocker interference detected!
Wikia is a free-to-use site that makes money from advertising. We have a modified experience for viewers using ad blockers

Wikia is not accessible if you've made further modifications. Remove the custom ad blocker rule(s) and the page will load as expected.