"Step That Step" is a song written by Mark Miller. It was released by Sawyer Brown on their debut album. It was released as the band's second single in January 1985. On May 18, 1985 it became their first number one hit.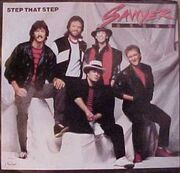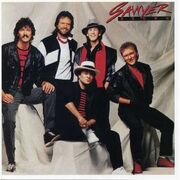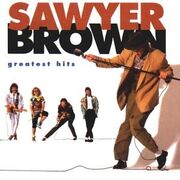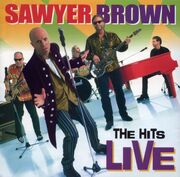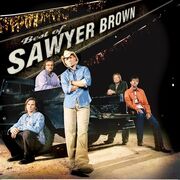 Mama told me when I was three
The street'll never get you no where
You take a street car jumpin' and back beat bump
And get along like it isn't there
You hold your head up high
Like you're gonna fly
You take the bitter 'til you find the sweet
And when you got that crowd and it's screamin' loud
You leave them sittin' on the edge of their seat
Chorus:
You gotta step that step
Walk that walk
Shake that thing
And Honey talk that talk
Hollywood, if New York could
Keep you babblin' 'til the break of day
No time to rest and you've got to feel blessed
'Cause you're gonna get it anyway
You start to wail and your face turns pale
You've got to pump it till your pistol pops
And as the eagle flew baby so will you
Cause you're climbin' all the way to the top
Repeat Chorus Six Times
"Step That Step" appears on four Sawyer Brown albums:
Music Video
Edit
"Step That Step" was Sawyer Brown's first music video. It was directed by David Hogan and Mark Rezyka, and featured prop-comedian Gallagher. The video was nominated for Best Country Video at the American Video Awards. thumb|300px|right
"Step That Step" was performed by Sawyer Brown in their fourth appearance on Star Search.