"Drive Me Wild" is a song written by Mark Miller, Gregg Hubbard and Mike Lawler. It was the title track of Sawyer Brown's 1999 album Drive Me Wild. It was released as a single in 1999 and went to number 6 on the U.S. Billboard Country chart.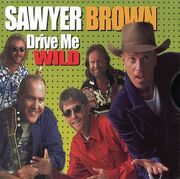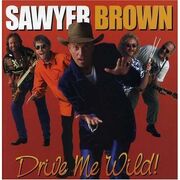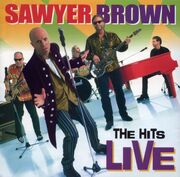 You pull over and I jump in
To your little red Mercedes Benz
Well I know there's no turning back
Well I don't even care where we are
I just want to be inside your car
Chorus:
You can drive me wild baby
Or you can drive me crazy
You just drive me I don't care with you
I'll go anywhere
Clean out of sight
Once around the moon
Holdin' on tight
Take me by the hand
Pull me by the heart
With you, with you I'll go anywhere
Well in the fast lane on a Sunday drive
Anywhere we go I'll be fine
Just as long as I'm with you
It don't matter when we get back
This ain't the time to talk about that
Chorus
If you take me
I will go with you anywhere
I don't know if you know where goin' somewhere Goin' somewhere
Goin' somewhere
Chorus
"Drive Me Wild" appears on two Sawyer Brown albums:
Music Video
Edit
The music video for "Drive Me Wild" was directed by Michael Salomon. It featured the band performing on stage. Scenes also feature the band in costumes as the Beatles, the Beach Boys, and the Jackson 5. The Country Music Television version featured an introduction by professional wrestler "Stone Cold" Steve Austin.